I have been having a hard time writing on this trip. Every time I start writing something I decide it's not worth posting, but we are now already halfway through our first European tour so I finally forced myself to finish something.
This is what I wrote a few days ago: "Well here we are, in Rome, Italy. The sun is out and the weather is warm. We woke up early today to go explore the city and saw all kinds of amazing ancient ruins and Renaissance architecture. Yesterday we had a whole day off in Venice, riding around in boats exploring narrow alleyways and eating delicious pasta. Obviously, this has not been our typical starving-and-sleeping-on-dirty-floors DIY tour.  This is as posh as it gets."
It is true. This tour has been quite luxurious. The main reason is that we are splitting a tour bus with Dredg. Riding on a bus makes everything so much easier. We party, watch movies and sleep during the drives, and then wake up every morning exactly where we need to be. Riding with Dredg has been incredibly fun. There are eleven of us total riding on the bus and everyone hangs out and has a good time. It's much easier to be traveling with a larger group of people because you don't get sick of everyone. It also helps that everyone on our bus is chill and fun.
Bunks on the bus: our home for the month.
When we first got to the bus in Barcelona, there was nobody there. This is us waiting for someone to show up and let us in.
In addition to the luxury of the bus, the hospitality in Europe is absolutely amazing. Almost every day we find our dressing room stocked with gourmet cheese, meats, vegetables and sweets. Almost every night we have an amazing catered dinner with wine. They sure know how to treat musicians over here.
It hasn't been all fun and games though. To help offset the enormous bill that we are going to get at the end of the tour we have been hustling extra hard to sell cds. We have been playing on street corners in the day and sometimes outside of the clubs when the shows get out: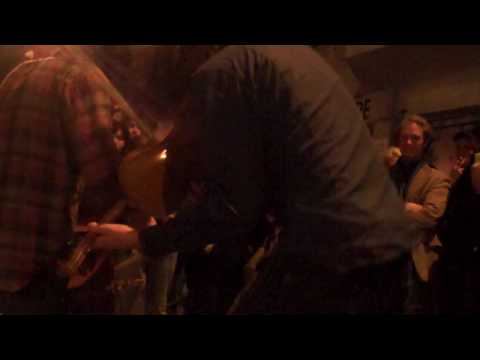 We made a special European tour cd that we are only selling on this trip called Excerpts. It includes three songs off of our upcoming record Peacocks /Pink Monsters as well as all of Opus 3: Acoustic. It has been selling pretty well and it seems like people like it:

Last night for Halloween we were in Dortmund, Germany. They don't really celebrate Halloween here like we do in the US but we had a night off and we got into a show where The Hives were playing so that was pretty cool. Most of the rest of the shows on the tour are in Germany, which is where Dredg is hugely popular, so hopefully they will be good for us. I will try my best to publish reports of all interesting occurrences.
-anton
NEWS BACK HOME: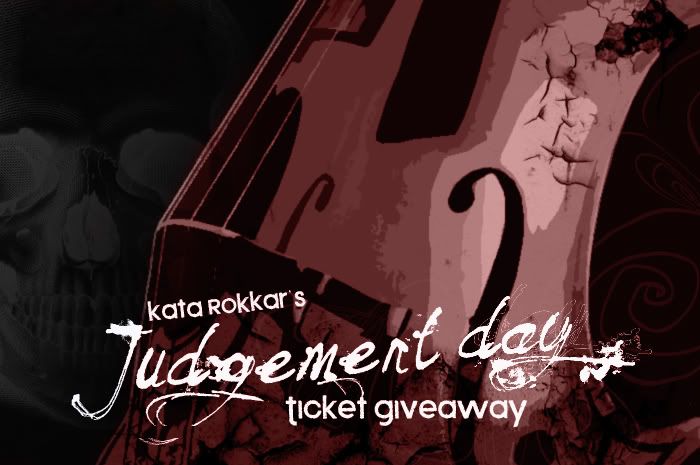 The super-awesome music blog Kata Rokkar is doing a ticket giveaway for the Dark Opus 5th Anniversary show. They are having a fun contest. All you have to do is describe what our music sounds like (and there is a song posted there) and the best description wins two tickets to the show. Details here: http://katarokkar.cribble.net/2009/11/kata-rokkars-judgement-day-ticket-giveaway/